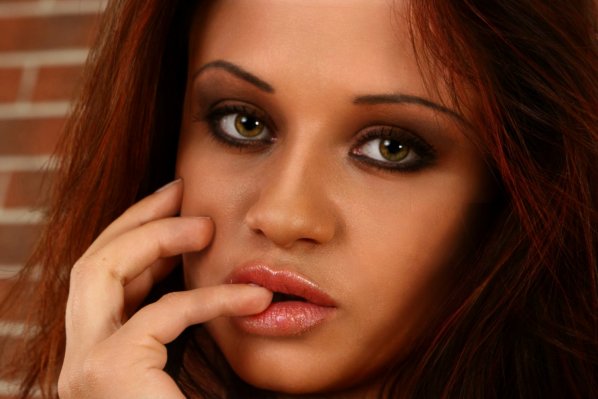 Kinky Kendall's Erotic Stories
Hello, and welcome to Sexy-Whispers.com. I am a sensual single female that's childless by choice, and naughty by birth. The secret that none of those close to me really know about – is the sexual games I play and enjoy. My family simply thinks of me as "the responsible one of the family". My friends think of me as a little wild, yet a little reserved.
Of course within my reality is movies, music, and many assorted hobbies and interests. I have never had an interest in marriage or children – aka the simple life. I've always been rebellious and gone against the rules.
But the other side of me is that I have a secret sex life rich in pleasure seeking. I am a chronic masturbation lover, I am a tease, and I purposely taunt men. This website is my story, my life, my fantasies, my pleasures, and my lust. Some of these stories are current and others are past events that I love to savor.
I am not your typical female because of the way I view men and sex. My mentality is more male oriented about sex, I don't really put emotions into it. I just like to fuck and to masturbate. Plus I love porn too especially the pussy licking and the penetration scenes. I love cock… cut or uncut… and I love to watch a guy jack it off. Also, I love dick pics.
I am very into my own pussy. Let me point out that I love men who are very oral. I love pics of it, videos of women being eaten out. But I am NOT into chicks. It's about my own cunt LOL. God, I love to finger it, to look at it with a mirror, and to record the sounds of me pumping it for someone else.
I LOVE cyber relationships or just internet long distance ones. I like to be able to sign on and hook up for sexual encounters online because of its convenience. Lastly, I am juggling 4 different real life sex partners right now so I am not seeking more. But online means I can fuck hundreds of men without worry or stress involved.
I have had more than 50 internet based relationships, many with married professional men. While several of my partners have ordered me some sexy toys – I don't seek anything more from it. It's always mutual and doesn't have rules. Fuck who you want… I don't care because I am too, but make me cum now if you have time…. That is my attitude. These type of relationships cum and go… so I am always on the hunt.
Welcome again to my site.  I am here writing for you because it is fun. The ads you will see on the site are to help me cover hosting costs. If you see something you like and join it, then I get a small profit. I hope you have fun here too.