Gooner Phone Sex

Are you a very horny Gooner? Phone Sex at Sexy-Whispers.com means you will have an edging sex chat with a live woman in her own home. Phone Sex is an interactive "sport". It's more fun to view porn and goon out with a sexy gooner girl. In a live phone sex session, you get the chance to become intimate and get feedback on your filthy porn addiction. And our gooner girls love porn too so they are willing to watch online with you during a phone call and even edge themselves. Let's face it, women who become phone sex operators are almost always already into gooning.
Sexy-Whispers.com is a premier phone sex site that has combined a variety of gooner girls and, an unlimited amount of fantasy topics to chat about.  Our phone sex gooner girls are experts in edging. They give their full attention and understand your needs.
Call!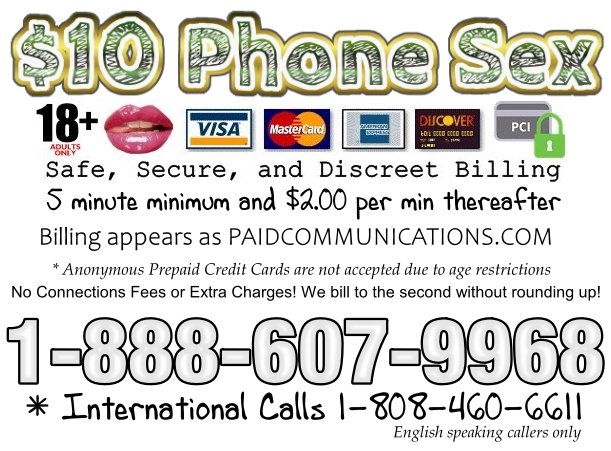 All billing is done by phone with an Automated system. When you call you to listen to the brief Preamble and then enter all of your own credit card details. This prevents human error and keeps all of your information safer than giving it over to a live person. The procedure is painless. Once you have entered all of your information our system will recognize you in the future by your telephone number. 
You'll be connected for the minimum price of $10 and will be able to extend your call for up to 20 minutes each time you'd like to go longer. But you will ONLY be billed for your actual talk time. 

Some clients prefer to set up their accounts online and we are happy to oblige. You can add as much in funds as you'd like. Some clients limit what they spend by adding funds on each call. Others add $100 or $200 and then do multiple calls in a month. This is more discreet for clients who do not want several different charges on their bill that a significant other may notice. You never lose your funds. They remain in your account until you use them for a call! There are many other benefits to paying online such as being able to email operators for free, being able to save your favorite girls, and having a complete report of what you have spent. Please use the button below to pay for your call online.

Our phone sex girls love Gooning and Edging all day long.
They live all over the USA, vary in ages 18-65, and come from many walks of life. Some are professionals by day and kinky by night. Some are dirty college girls looking to try out new sex ideas in their personal lives, many are horny housewives bored with their real sex lives, and some are just plain gooner sluts.  You get a "choice" and a wide selection to choose from each and every time you call.

There is no reason to feel shame for exploring your pleasures, your fantasies, and what feels good. Get your goon on, get your lubrication ready and jerk off for some of the hottest girl gooners on the net! Phone sex will be a great teacher for you to enjoy gooning on a whole new level.
There are No Gimmicks
What you see on the website and what you will hear on the preamble recording of your call is exactly the amount and how you will be billed.
There are No Commitments
There are no monthly fees to use our service. You can call once, or one hundred times. We use per min based charges so that you are only billed for your actual talk time.
There are No Tricks
Our rates are clear and simple. Whether you call for "vanilla" phone sex, or hardcore taboo fetish talk… the price is the same.
There are No Extra Fees
We only advertise our actual prices, we do not promote a cheaper rate and then up the price when you call. There are no hidden costs.