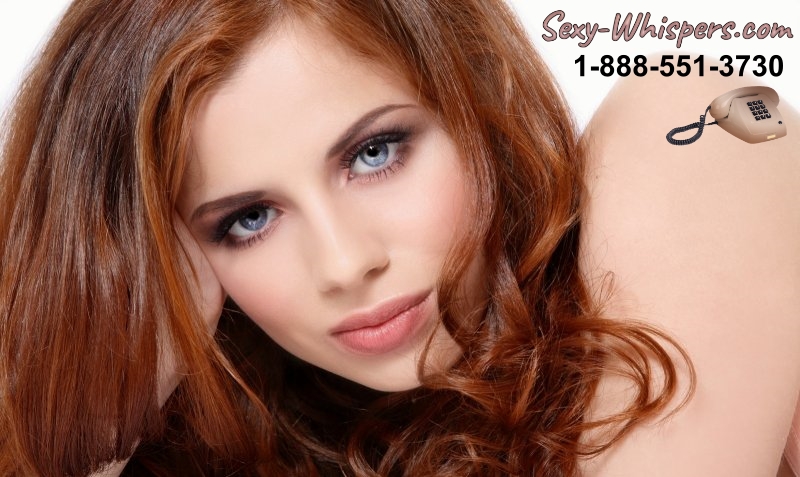 Roleplay Phone Sex
Roleplay Phone Sex is a simple way to escape the mundane and everyday boring shit in our lives. Fantasy is so much more interesting, isn't it? The most intense fantasy happens with roleplaying. Roleplay Phone Sex is a way to truly enact out every kinky desire you have with a partner. It's a way of pulling that fantasy out of your head and engaging it, toying with it, and ultimately almost living it! Roleplay Phone Sex seems like it would be something a very experienced caller might enjoy more than a newbie. But this is not the case. In fact, all of our ladies are experienced in Roleplay!
Sexy-Whispers.com is a premier roleplay phone sex site that has combined a variety of kinky ladies and, an unlimited amount of roleplay topics to chat about.  Our roleplay phone sex operators are experts in sexual fantasy and roleplay. They give their full attention and understand your needs.  Feel free to openly communicate your desires. We are a no taboo service and our girls and open-minded and willing to play in any way you'd like. Even if your fantasy is extreme we always understand them. If your fantasy or fetish is "new" to one of our girls, then she will still be willing to learn, play, and discuss it all with you. If you are the shy type… that's ok with us too! Just let our girls take the lead and whip up a fantasy that is sure to get you off.
Call!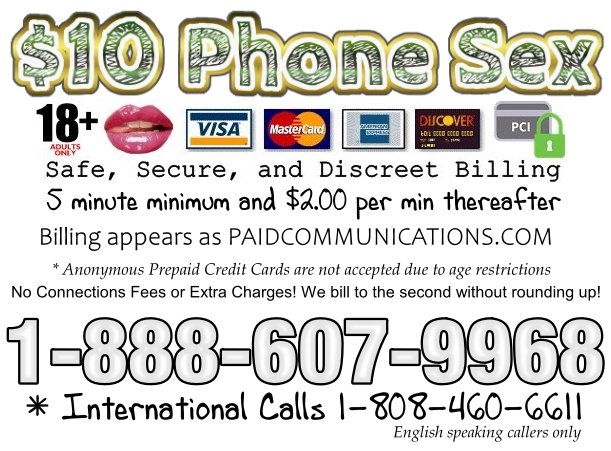 All billing is done by phone with an Automated system. When you call you to listen to the brief Preamble and then enter all of your own credit card details. This prevents human error and keeps all of your information safer than giving it over to a live person. The procedure is painless. Once you have entered all of your information our system will recognize you in the future by your telephone number. 
You'll be connected for the minimum price of $10 and will be able to extend your call for up to 20 minutes each time you'd like to go longer. But you will ONLY be billed for your actual talk time. 

Some clients prefer to set up their accounts online and we are happy to oblige. You can add as much in funds as you'd like. Some clients limit what they spend by adding funds on each call. Others add $100 or $200 and then do multiple calls in a month. This is more discreet for clients who do not want several different charges on their bill that a significant other may notice. You never lose your funds. They remain in your account until you use them for a call! There are many other benefits to paying online such as being able to email operators for free, being able to save your favorite girls, and having a complete report of what you have spent. Please use the button below to pay for your call online.

Our girls are hired because they love roleplay phone sex. They live all over the USA, vary in ages 18-65, and come from many walks of life. Some are professionals by day and kinky by night. Some are dirty college girls looking to try out new sex ideas in their personal lives, many are horny housewives bored with their real sex lives, and some are just plain sluts.  You get a "choice" and a wide selection to choose from each and every time you crave phone sex.

There is no reason to feel shame for exploring your pleasures, your fantasies, and what feels good. Sometimes you just need to "act" on a sexual impulse. We're glad you're here, and it's even better if you are horny too. Get your groove on, get your lubrication ready and jerk off for some of the hottest girls on the net! Phone sex can help you mentally, and creatively explore your senses! You can masturbate all alone, but when you do… it's over in a few minutes. Phone sex will be a great teacher for you to enjoy masturbation on a whole new level. You can, and will want to "take your time", and the anticipation makes for a very explosive orgasm.
There are No Gimmicks
What you see on the website and what you will hear on the preamble recording of your call is exactly the amount and how you will be billed.
There are No Commitments
There are no monthly fees to use our service. You can call once, or one hundred times. We use per min based charges so that you are only billed for your actual talk time.
There are No Tricks
Our rates are clear and simple. Whether you call for "vanilla" phone sex, or hardcore taboo fetish talk… the price is the same.
There are No Extra Fees
We only advertise our actual prices, we do not promote a cheaper rate and then up the price when you call. There are no hidden costs.